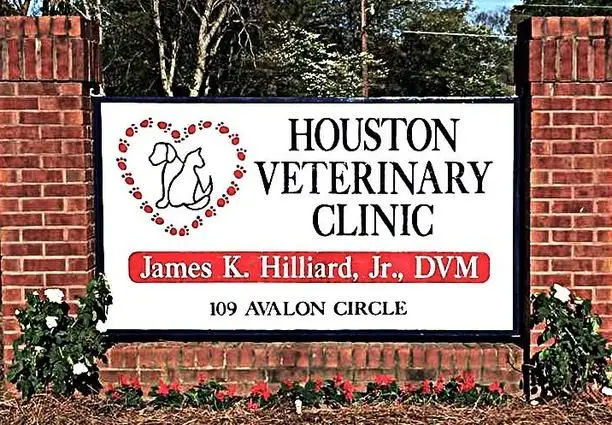 Houston Veterinary Clinic has been in business serving the middle Georgia area since 1979, a testimonial to the superior care and exacting standards of medicine, surgery, record keeping, and pet owner education, which are standard procedures every day. The hard-working staff not only love animals, but dedicate their every task to ensuring that pets and their owners receive attention, compassion, and medical expertise that has made Houston Veterinary Clinic successful for the last 40 years.
Our facilities are modern and easily accessible with separate waiting rooms for cats and dogs and climate-controlled boarding facilities. Houston Veterinary Clinic is a foremost family friendly practice, reflected by the two generations of veterinarians that practice here every day. We are conveniently located near Carl Vinson Parkway, with ample parking and a large grassy lawn for walking your pets away from traffic.
Please call us at 478-929-0361, email us or message us at our facebook page to schedule an appointment or to ask questions anytime!