About us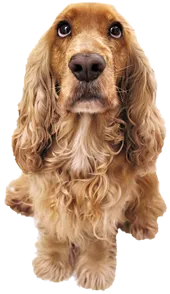 Houston Veterinary Clinic has the distinction of 32 consecutive years of accreditation by the American Animal Hospital Association (AAHA), a testimonial to the superior care and exacting standards of medicine, surgery, record keeping, and pet owner education which are standard procedures every day. HVC is the only AAHA accredited clinic in Houston County. The hard-working staff not only love animals, but dedicate their every task to ensuring that pets and their owners receive attention, compassion, and medical expertise.
Our philosophy of practicing veterinary medicine is reflected in our practice logo and slogan: "We have a heart for your pet's health." Our staff recognizes the important bond between owners and their pets, and we treat every pet as if he or she is our own. Our primary goal each day is to restore the health of sick pets, and to maintain the excellent health of pets whether they are puppies and kittens, or senior pets.
Our facilities are modern and easily accessible with separate waiting rooms for cats and dogs and climate-controlled boarding facilities. We pride ourselves on minimal waiting times and immediate accessibility for all our clients, as we understand medical problems don't always happen during daylight hours on weekdays.
We have two full time doctors on staff available at all hours of business. Dr. James K. Hilliard, Jr. is the practice owner and holds 40 years of experience working with all species. Dr. Knox Hilliard is an energetic, outgoing more recent graduate of the University of Georgia College of Veterinary Medicine in 2014. After graduation he elected to perform an optional invasive and immersive rotating internship for a year to become experienced and skilled with less commonly seen types of specialized surgery, internal medicine and oncology. Between the two of them, we have a doctor that is certain to suit your needs both from an expertise standpoint and through providing the emotional support that comes with the stress and pain of having a sick pet or losing a close companion.
We are conveniently located near Carl Vinson Parkway, with ample parking and a large grassy lawn for walking your pets away from traffic. Please call us at 478-929-0361 to schedule an appointment or to ask questions.